I'm a dreamer with my hands full of colour and a heart full of projects. I love telling stories through my art, which has been an essential part of my life since I was a child. These days I work mainly with ceramics. Clay is a simple and natural material that lends itself to some remarkable shapes and forms. My work is all about people, their lives and their stories. Their stories are often our stories, too. Just as each one of us is unique and special, every piece of mine has its own identity and speaks for itself. I design and create custom-made objects and installations and have always believed in the value of art as education. For me, the importance of being able to express yourself is paramount.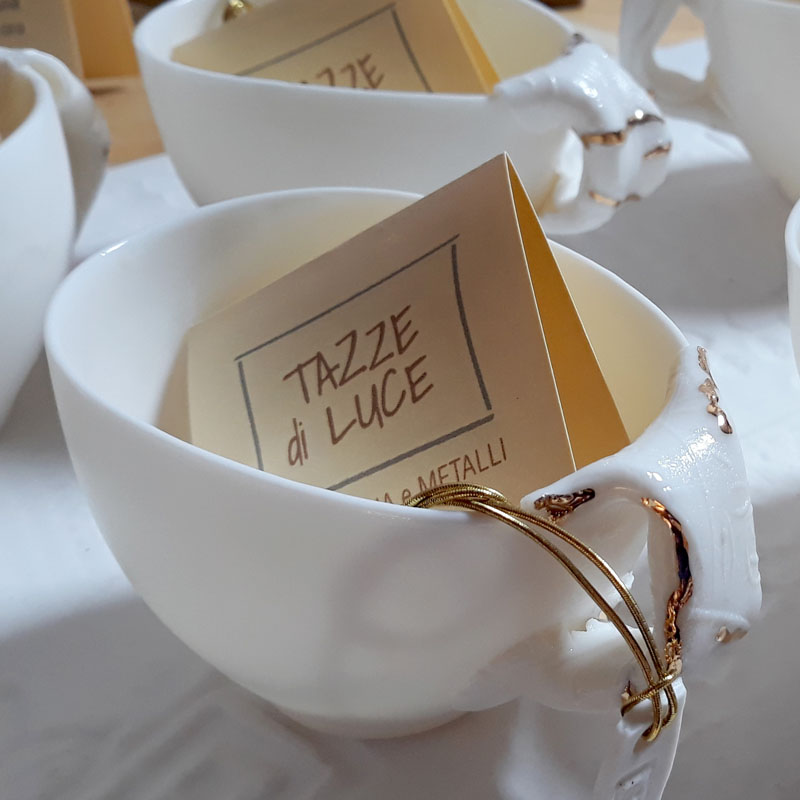 Request a unique piece created according to your wishes as a way of communicating what's in your heart. Browse the following images to find some creative ideas.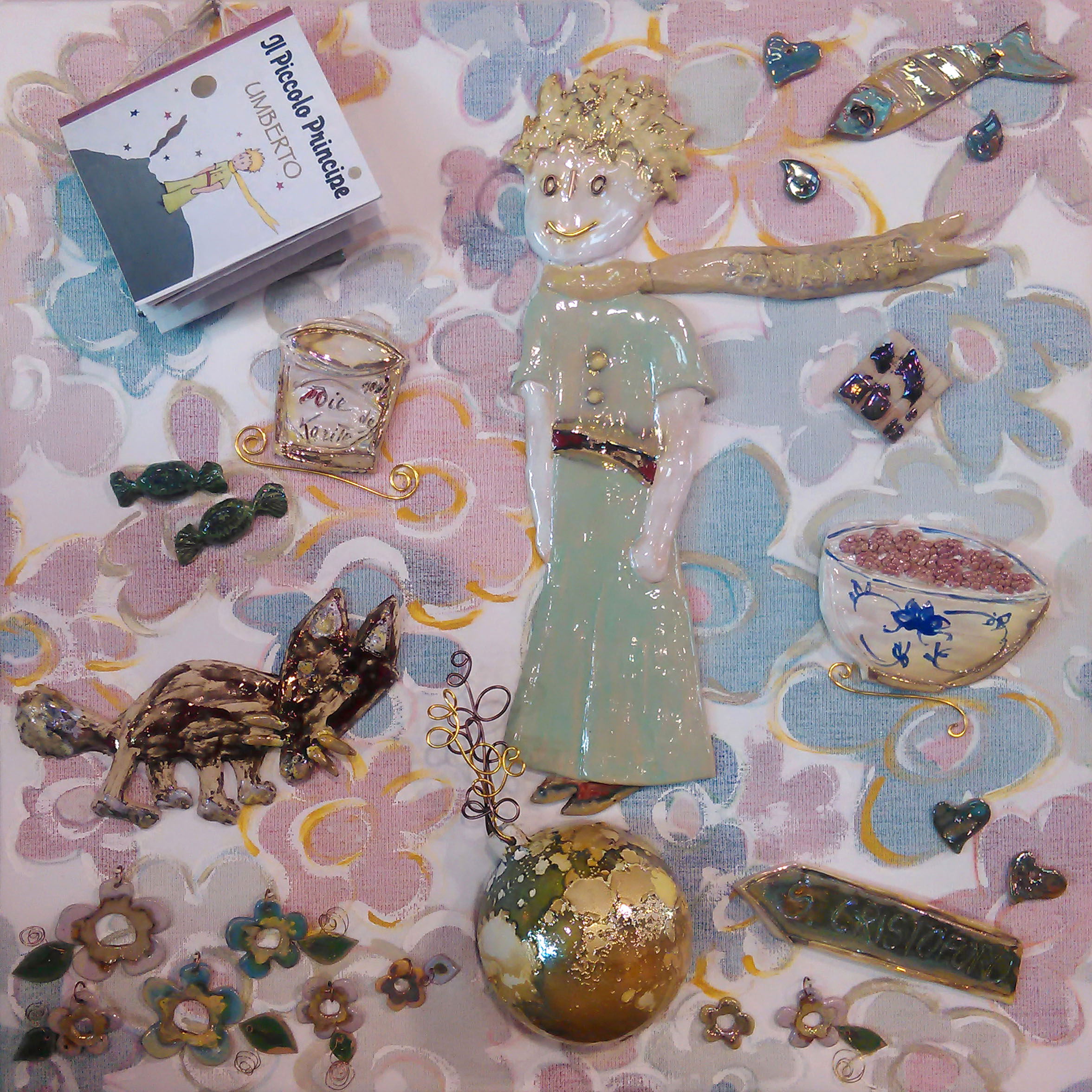 Request a portrait for a loved one or for yourself and actively participate in creating it.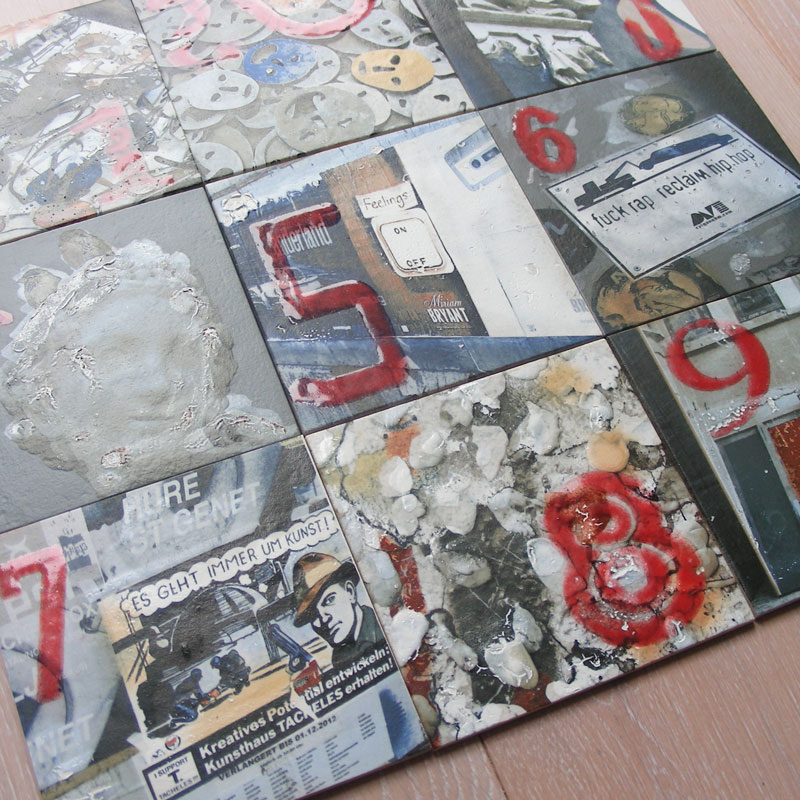 I love designing custom solutions to enrich the walls of your home, your work space or to give a new touch to your furniture.
The aim of "Colourful Kids" is to develop workshops and hands-on experiences that allow children to discover their manual and artistic skills. It is primarily aimed at children and teenagers although courses can be arranged for adults who would like to refine their artistic talents. Experimenting with our imagination and creativity opens us up to the new and the unusual, like the transition from black and white to colour. Each one of us has potential capabilities that need to be discovered, drawn out and cultivated in order to invent a new future.
My Studies and My First Job
I was born in Bologna in 1970 and as a child I spent much time drawing. My favourite subjects then were people, landscapes and trains. As an art student, I was able to experiment with a wide range of techniques at the Istituto Statale d'Arte in Bologna. There I graduated in 1989 and met Gianfranco Trucchia, my modelling teacher, to whom I owe my first professional name, Claudia, as well as my first job as a graphic designer.
Read More
Education
Parallel to my art work, I have continued to cultivate my passion for guiding and educating young people. I have worked as a mentor in youth centres and as a support figure assisting academically challenged students through art workshops at the Institute of Art in Bologna. This work has taken me back to my old school desks, but this time with a brand new generation of art students.
My Business Activity
I started my own business as a graphic designer in 1997. I learned to mix handmade art with digital art. My work has been commissioned by leading companies such as Furla, Ferrari, and Maserati. 
An Important Turning Point and a New Training School
In 2009, I began a new adventure, this time focusing purely on creative expression. At the Ballardini Institute in Faenza from 2015 to 2017, I concentrated on forms and colours used in ceramics and was particularly fascinated by the digital techniques used in tile manufacturing.
A Look to the Future
Can an object 'come to life' and give us something that goes beyond the aesthetics of its simple form? I believe so and this is a new challenge on which I have embarked.
Request the creation of a single piece or more information.